About Tracy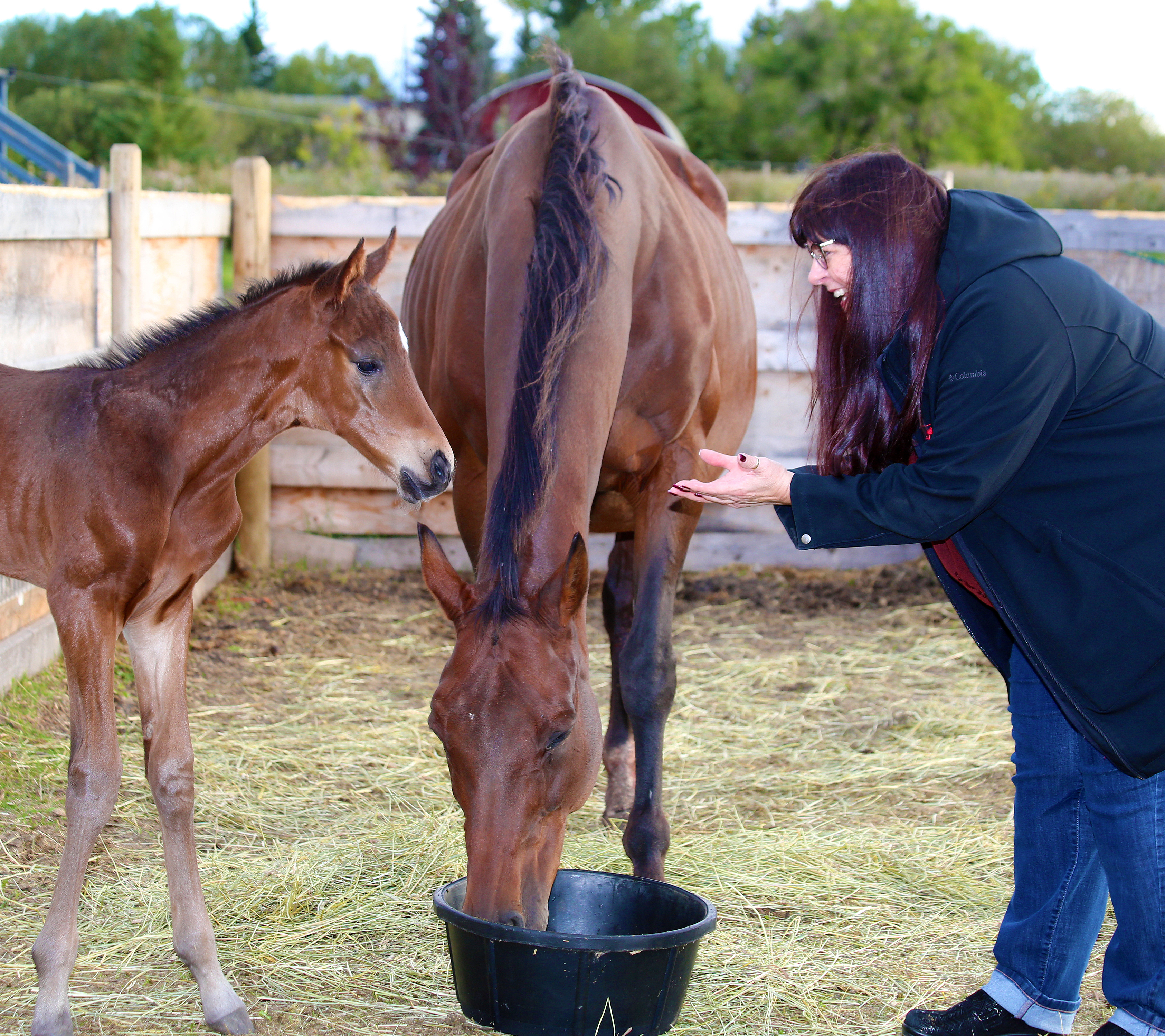 As a born and raised true Calgarian, I have seen this area grow and expand to its current state. It has changed so much!
Like Calgary, I've definately had a few primary influencers who shaped my future. My beloved Grandmother,… a posative personality, infused with a strong desire to help people. She was active as an agent in the Real Estate industry back in the day when interest rates rose to an all-time high. I watched the rise and the fall of many great realtors through this period as I worked with her doing various administrative duties. My Mom, who seemed to have a never ending supply of energy, was the ultimate "Fixer Upper". She renovated homes after work and on weekends. She had a great mind for numbers and a natural talent for decorating which made her properties sell first and for the highest dollar in any neighborhood. Nobody worked harder than she did and now in her mid-seventies, nothing has changed! My Father had a great sense of humor and a passion for people and photography. I inherited these traits so while raising my family, I studied photography and ran a portrait studio in a couple of Southern Alberta locations.
I didn't know it then, but the direction of my future had been cast by these 3 very important role models.
Now, I have been a licensed realtor for 20 years, advancing my skills in marketing and technology annually. Professional photography has certainly contributed to the presence of my listings on-line and in social media. Like Mom, I learned to renovate and stage homes. Such a v aluable asset in my real estate career! It is very entertaining when people remember me as "the one who renovated the property with the incredible yard or perhaps the one with the amazing kitchen. Once those properties went up for sale, I would get to meet all those curious neighbors as they came over for the first open house to see what was done to the property. They always wanted to know my list of trades for something they would like to do to their homes, and this was my life long before the TV shows like "Fixer Upper" or the "Property Brothers" ever hit the scene.
Designations to my credit are many, but the SRS, "Sellers Representative Specialist" is one I highly value. As well, the ABR, "Accredited Buyers Representative is another". These give me a unique skill set to negotiate on your behalf. Acreages are a favorite for me but Residetial and Condo marketing is what balance out my inventory nicely. I am a market specialist in all 3.
As a Re/Max agent, I work internationally with a valuable referral network of the best in the business. If you are moving out of the neighborhood, the province or the country, I can help get you in touch with a professional in the area of choice for you.
On those rare days off from real estate, you can find me at home in Okotoks, or in my daughters barn with all the family fur-babies. There are some very special horses, a few amazing dogs, some barn cats and on occasion you might even find a goat or two depending on who has been rescued that week, but one thing is for sure,……………..I adore them all and find peace among the furry creatures out at "Freeloader Farms".
Please give me a call. Smiles and Consultations are free, as are market evaluations. Nothing makes me happier than to give you a successful real estate experience. I am proud to belong to the Number 1 producing Re/Max Brokerage in the World. Re/Max First has offered unlimited support to me as a top producing agent in an ever changing and challenging market. I have the strongest administrative staff all around me and a leadership and coaching team that is unparalleled. I serve the entire Foothills County, The City of Calgary and surrounding area with offices in both Calgary and Okotoks. Of course I am always completely mobile and ready to come to you.
It IS all about the Experience!
Sincerely,
Tracy Barker
Awards and Recognitions